WWE Stars Give Their Best Impressions of The Rock to Celebrate 25th Anniversary of His Debut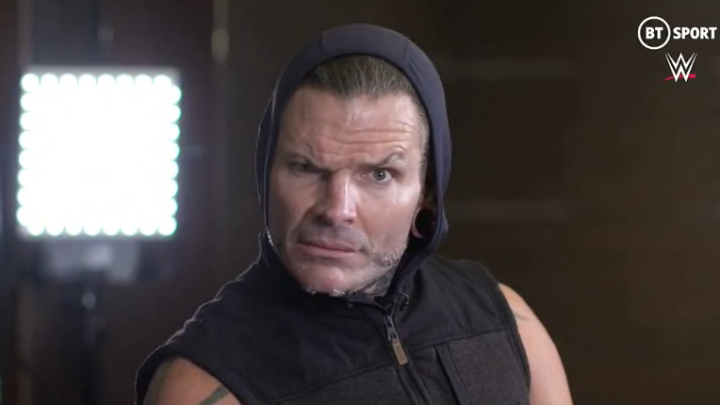 The wrestling world is celebrating the 25th anniversary of Dwayne "The Rock" Johnson's WWE debut this week. With that in mind Ariel Helwani asked WWE Superstars King Woods Drew McIntyre, Jeff Hardy, Reggie, Zelina Vega, Shayna Baszler and Rhea Ripley to do their best impression of The Rock. Consummate performers, they all delivered an enthusiastic performances.
Here's video of The Rock's WWE debut back in 1996.
A lot has changed in the last quarter century, but the thing that sticks out the most is the number of tassels and singles involved in that video. Almost hard to believe one of the people involved in that clip would someday be one of the biggest entertainers in the entire world.