Would Jay Bilas Advise Leonard Fournette and Christian McCaffrey to Sit Out Next Season?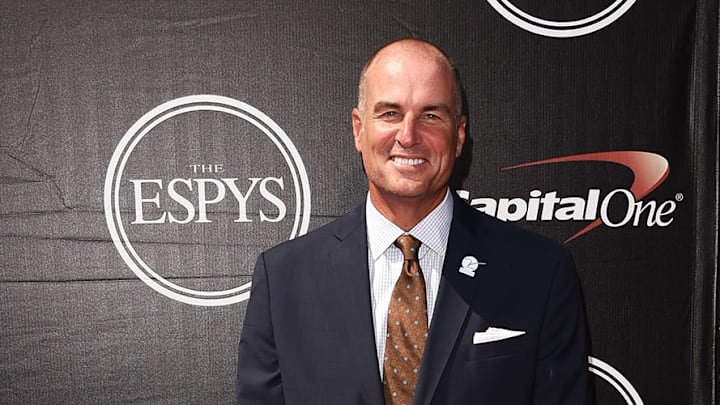 This week's Glass Half Empty guest is ESPN college basketball analyst Jay Bilas. Though it is slightly outside his core coverage, I asked whether he felt it would be in the best interest of Leonard Fournette and Christian McCaffrey, who are pro ready now, to avoid the risk of injury next season, withdraw from LSU and Stanford, and prepare for the NFL Draft.
After that, we discussed what his proposal would be for NCAA compensation reform, and why he feels the arguments against these changes are red herrings. Finally, with the LSU upset of Kentucky Tuesday night, are Ben Simmons and the Tigers primed to make a run at the NCAA Tournament? Who is Bilas's best guess right now for the Final Four?