World Baseball Classic Final Ratings Were Massive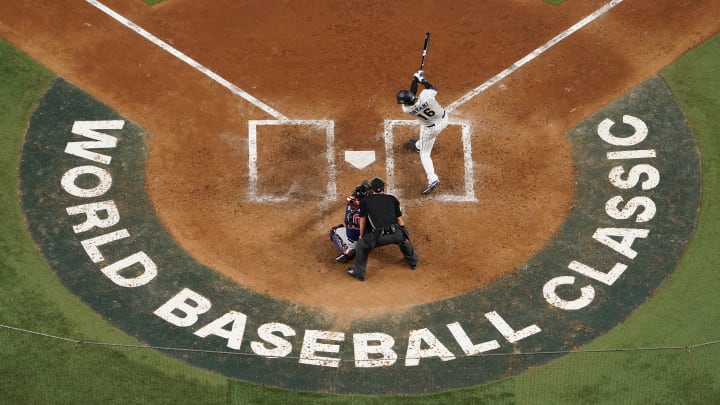 World Baseball Classic Championship: United States v Japan / Jasen Vinlove/Miami Marlins/GettyImages
The 2023 World Baseball Classic was a fun ride for viewers, and the ratings reflect that. FS1 has revealed the championship game between Japan and Team USA secured the highest viewership in the event's history.
By averaging 4.48 million viewers (4.97 million if Fox Deportes is included), the title game had bigger viewership than all but one MLB game on FS1 from 2022. The only contest to top it was Game 4 of the San Diego Padres-Philadelphia Phillies National League Championship Series. The last regular season game with that viewership that high was the "Field of Dreams" game from 2021. Other than that, no regular season game had reached that many viewers since the New York Yankees faced the Boston Sed Sox in 2011 (4.72 million).
The championship game ranked came in third in all of television for the night, finishing behind The Voice (5.27 million) and a re-run of FBI (4.71 million).
Perhaps most remarkable, the highest viewership the WBC had garnered previously was 3.05 million for the Team USA-Puerto Rico championship back in 2017. This year's final blew that number out of the water. Four of the seven largest audiences in the history of the event came in 2023.
The World Baseball Classic had everything baseball could want this year. Compelling storylines, big-time stars and dramatic finishes. That brought the viewers and likely solidified the future of the event.