Wisconsin Survives Against Arizona in Wild Final Seconds That Included Offensive Foul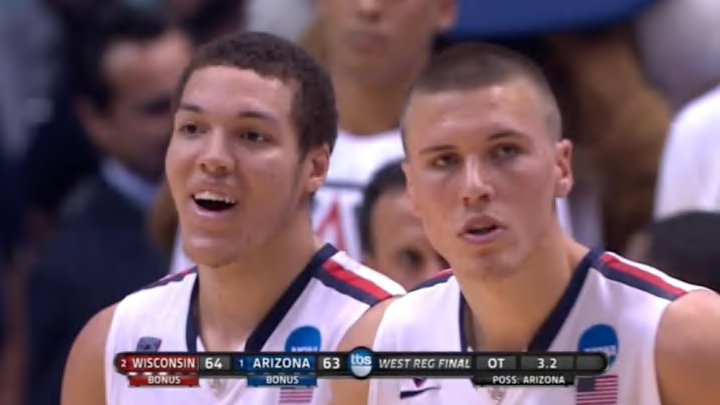 Wisconsin survived a back and forth contest against Arizona that required overtime, and will make their first trip to the Final Four under Bo Ryan. Arizona had the ball down 1 in the final seconds when Nick Johnson got called for an offensive foul. Push-off? Yes, it was, though the defender initiated the contact and invaded the space (and was not vertical), causing the offensive separation.
It led to plenty of shocked faces for Arizona.
The Wildcats got a second chance after the inbounds pass was reviewed and reversed (in another questionable decision), but Nick Johnson did not get the final shot off in time.