Winter League Baseball Brawl Simply Will Not Quit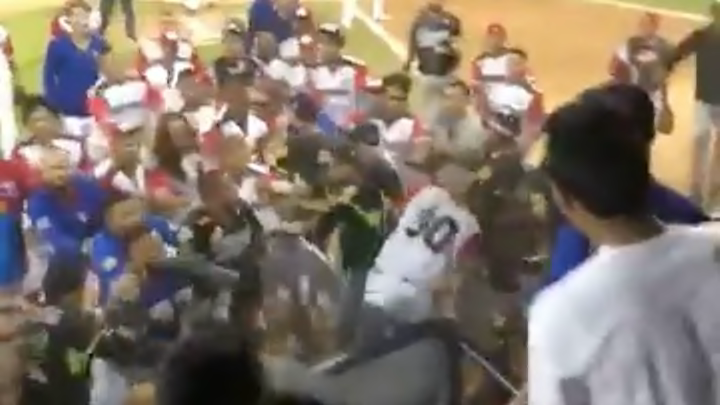 This bit of bedlam happened over the weekend down in Venezuela but will be fresh content for those who were not completely locked into the Caracas-La Guaria tilt. Our fan-shot footage begins after things have cooled down a bit and before they really escalate to the next level. Just when you think things are going to veer back into control, they spiral further. Props to all involved for exploring the space like a local theater troupe not worried about making mistakes and interested in trying something new.
Bonus points for interacting with the fans, too. Important to make sure they don't feel left out. As bench-clearing brawls go, this is a solid 8. Bordering on an 8.5. Certainly enough here to tide bloodthirsty baseball fans through the owners' meetings.