Will Zalatoris Misses One-Foot Putt With Horrible Stroke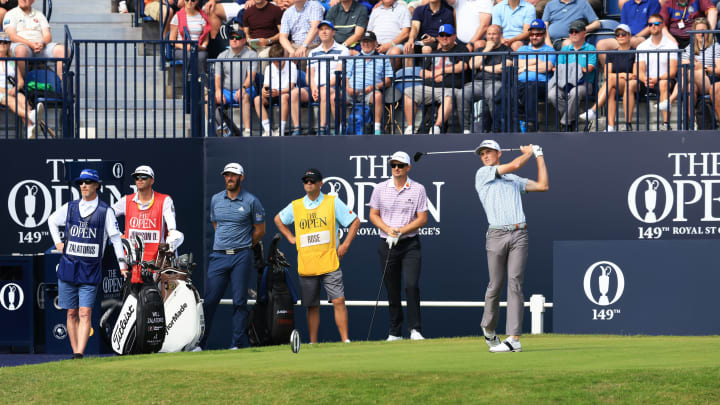 Chris Trotman/Getty Images
Will Zalatoris has shown a penchant for competing for majors earlier in his career and his first round today at the Open should put him in position to continue this new tradition. An eagle on No. 12 helped put him at three-under on No. 17, where he had a simple one-footer to secure par. The type of putt even the worst golfers would finish off just to get the satisfaction of seeing the ball in the bottom of the cup.
Unfortunately for Zalatoris, his shaky putting came back to bite him as he chopped at the gimme with a less-than-desirable stroke and sent it wide right.
Regrettable.
Louis Oosthuizen is the early leader in the clubhouse at six-under. Jordan Spieth and Brian Harman are a shot behind. Bryson DeChambeau and Brooks Koepka still have beef.