Golf Channel Gives Extensive Coverage of Will Zalatoris Injury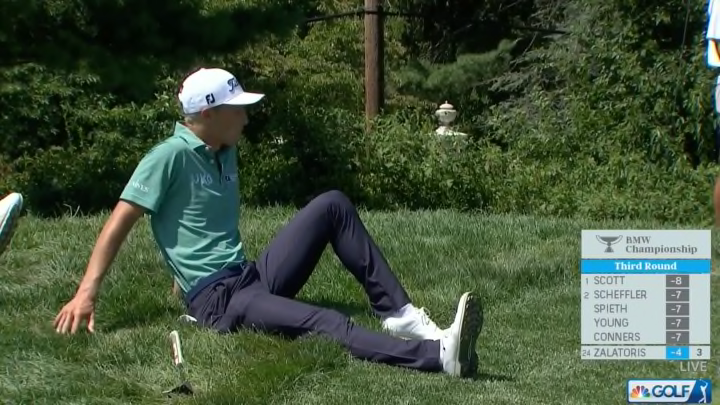 Will Zalatoris /
Will Zalatoris, fresh off an exciting playoff win at the St. Jude Invitational, got injured during Saturday's round of the BMW Championship. After teeing off on the fourth hole, Zalatoris seemed to be in pain walking down the fairway and struggled to finish the hole. Once he got to the fifth tee box, Zalatoris did not tee off and instead attempted to stretch himself out.
Zalatoris was clearly in too much pain to keep going but wanted to avoid withdrawing entirely. The Golf Channel broadcast followed the drama with rapt attention. To the displeasure of any fans who may have been tuning in to watch golf rather than a physical therapy appointment.
Unfortunately, all the PT was for naught and Zalatoris was forced to withdraw from the tournament. Which is a crushing blow to his FedEx Championship hopes and a disappointing outcome for everybody that enjoys good golf.
But kudos to the Golf Channel team for sticking with the big story of the day.