Will Zalatoris Miraculously Lands His Ball on Matt Fitzpatrick's Ball Marker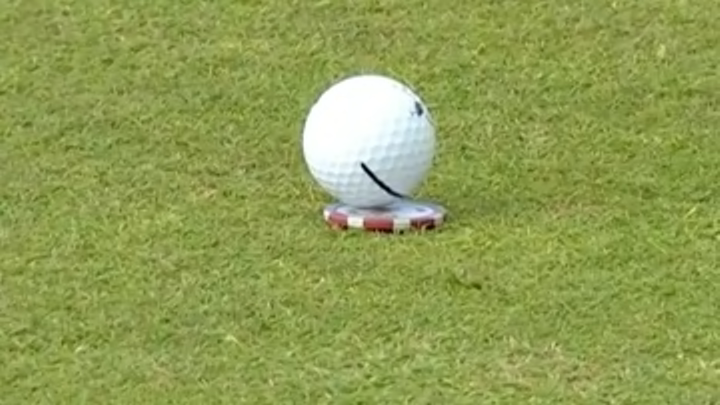 The world's best golfers are across the pond this weekend, preparing for the Open, hoping a good result in the Genesis Scottish Open jump-starts them headed into a major. Matt Fitzpatrick and Will Zalatoris are playing in the same group after finishing 1-2 at the U.S. Open and faced less-than-ideal afternoon conditions. Fireworks were in short supply as each player gutted out a one-over 71.
But one incredible, freakish highlight made up for it all.
With his fourth shot on No. 16, Zalatoris chipped a ball that caromed off the cup and somehow came to a rest on Fitzpatrick's ball marker.
Pure sorcery. Only made possible by the use of a marker that could double as a poker chip.
Not sure we've seen this before. Wouldn't mind seeing it again. But won't be holding our breath.