Will Ferrell, Dressed as Jackie Moon, Warmed Up With the Warriors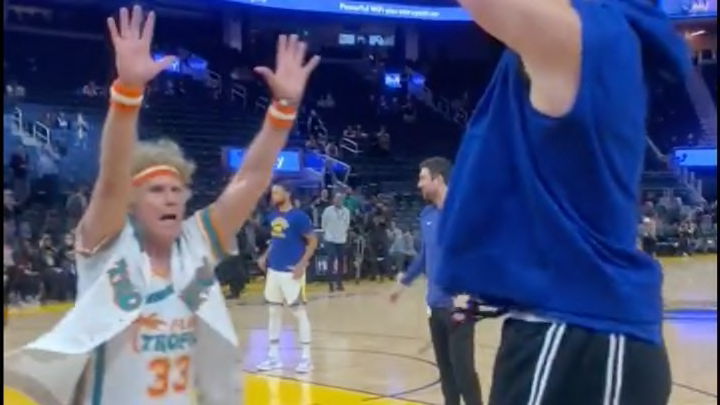 Winning Time, the HBO series about the 1980's Los Angeles Lakers premiered on Sunday night. Will Ferrell wanted to play Dr. Jerry Buss, but Adam McKay gave the part to John C. Reilly. Ferrell and McKay's friendship apparently never recovered. I'm not sure if any of that is related to Ferrell showing up to Tuesday's Golden State Warriors game in his full Jackie Moon costume from Semi-Pro, but in a weird way, it kind of seems like it.
Ferrell was on the court pregame warming up with Klay Thompson before the Warriors took on the Clippers on TNT. Ferrell even took time to take a picture with the TNT crew.
Who knows what prompted that and maybe it's best we never find out. What's important is that Jackie Moon put on the short shorts one last time.
Do it Will Ferrell. Make Semi-Pro 2 out of spite.