Will Brennan Killed a Bird With a Base Hit During Guardians-White Sox Game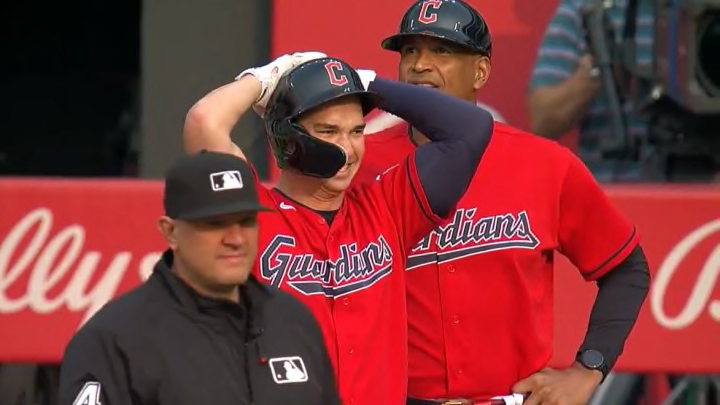 Another day, another Major League Baseball player killing a harmless bird. This time, unlike Zac Gallen's evil curveball, the death came on a base hit off the bat of Cleveland Guardians right fielder Will Brennan.
The play came in the bottom of the second inning, with no outs and runner on first. Brennan took the first pitch he saw from Chicago White Sox pitcher Jesse Scholtens and lined it through the left side of the infield. The problem? It hit something that subsequently went flying. And not in a majestic, bird-y fashion. More in a "Oh no, that's dead" way.
Here's video:
Another look, and Brennan's completely proper reaction:
Honestly, I'm shocked this doesn't happen more often. Birds are always hanging around MLB stadiums.