Which Monday Night Football Crew Would You Like to See?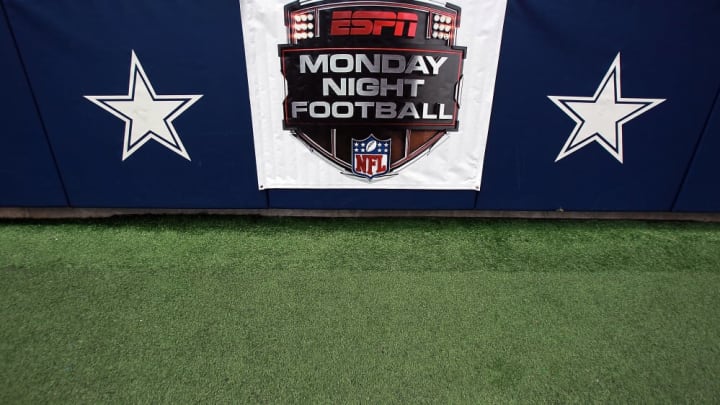 For reasons beyond my own comprehension, this Saturday Night Live sketch skewering the new Monday Night Football crew of Al Michaels, Dennis Miller, and Dan Fouts came across my personal transom. And it holds up — as much as something 18 years-old with very specific pop culture references can hold up. Tracy Morgan's portrayal of Eric Dickerson is particularly funny.
One forgets the wild permutations the MNF booth flirted with, and dated long-term. O.J. Simpson, Boomer Esiason, Joe Namath, and Tony Kornheiser all passed through. It's shocking information to process, even for current, high-profile ABC/ESPN family talent.
It's important to remember that there's been a lot of turnover, and a lot of unconventional ideas employed through the years. This year's new trio of Joe Tessitore, Jason Witten, and Booger McFarland are way different than anything before, and have been heavily scrutinized.
A fun, perhaps useful question to ponder: would you rather have the current crew or the one skewered in this SNL skit? Would 2018 Dennis Miller provide a much-needed Last Man Standing-type voice, or would it just be too wild? Would be getting Michaels back be worth the risk? People like a train wreck and the possibility would be there.
That said, I think it'd ride with the current group. A wilder question: would you prefer it to a booth of Jimmy Fallon, Will Ferrell, and Darrell Hammond? That's a tough one. The three comedians would be funny, but the football acumen deficiency would probably be too tough to ignore. And the NFL would hate it.
Tough questions with answers that will vary from person to person.