West Ham, Fiorentina Fans Brawl in Streets Before Conference League Final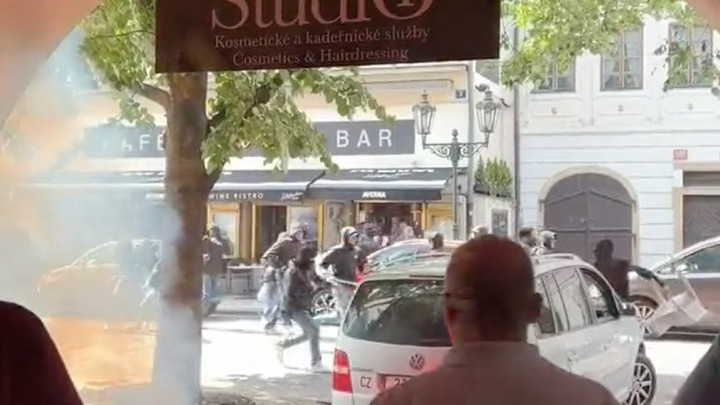 The 2023 Europa Conference League Final is scheduled to take place in Prauge today. Before the proceedings could even get started, though, violence erupted on the streets between fans of the two participating clubs, West Ham and ACF Fiorentina. Allegedly started by the Fiorentina side, there were many chairs thrown and a lot of broken glass. Also some fireworks.
Here are a few videos of the wild scene. Be warned there is a loud boom at one point in a few of these vids so turn down the volume.
Insane stuff. And the game hasn't even started yet! What's going to happen when one side loses?
What a world.