Wee Man Beat Up Sami Zayn at WrestleMania 38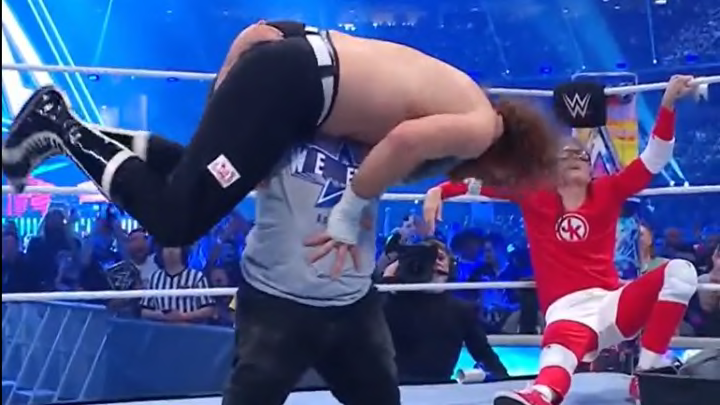 Wee Man body slams Sami Zayn at WrestleMania 38 /
Sami Zayn faced Johnny Knoxville at WrestleMania 38 and the star of Jackass mostly held his own. But he got into trouble midway through the match. Luckily a friend was there to help him.
Jason "Wee Man" Acuña popped out from under the ring and positively beat the crap out of Zayn, including a bodyslam in the middle of the ring. It was awesome.
Check it out:
That was incredible and I'd pay to watch it again.
Professional wrestling -- and WWE especially -- is supposed to be entertainment, and WrestleMania is supposed to be a spectacle. Stuff like this qualifies. It's absurd and entertaining as hell. It was just pure fun.
Knoxville wound up winning the match by pinfall after 14:25.