Radar Imaging Vaguely Resembles Buffalo Bills Logo and People Are Eschewing All Social Contracts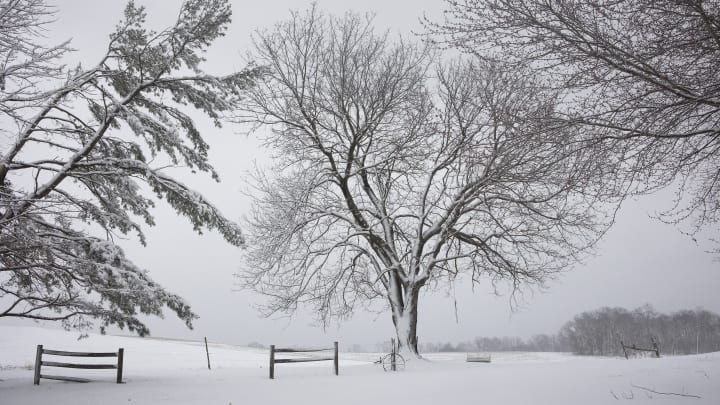 Andrew Lichtenstein/GettyImages
It's snowing in Buffalo and will continue to snow in Buffalo until morale improves. As a result, Sunday's Bills-Browns game has been moved to Ford Field in Detroit. The good news is that America's two loves: professional football and weather have finally converged. Someone noticed that the radar at one point kinda sorta looked like the Bills' logo. And then all hell broke loose.
People are taking to the streets and running around like World War Z. They are taking Frank's Red Hot off diner tables and bringing it home to their own refrigerators. They're not wiping down gym equipment after using it because how could that possibly matter at a time like this? Some are even going on record suggesting that a weather pattern in the shape of a lumpy logo is even better than a weather pattern that's unquestionably phallic.
Long story short, things are spiraling quickly in the wake of this monumental event. Stay safe out there.