We Are All This Woman Yelling At an Adult Man Wearing a Baseball Glove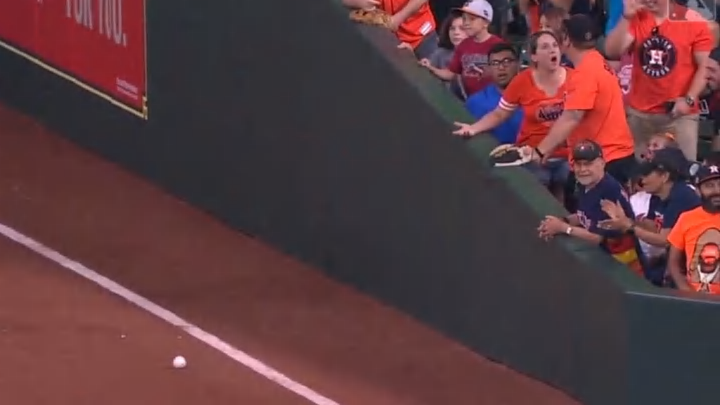 An adult man wearing a baseball glove to a baseball game interfered with a Tony Kemp extra-base hit while it was still a live ball during last night's Houston Astros-Cleveland Indians game. To make matters worse, he committed an error and didn't even walk away the souvenir. Oh, and the cost his Astros a run. Oh, and it led to his companion putting him on blast in front of Altuve and Everyone.
Tough break for him but definitely an avoidable situation. Let us hope it serves as an effective PSA for other grown-up men entertaining the notion of wearing their Rawlings in Section 229.