Wayne Gretzky Made to Answer for 1981 'The Young and the Restless' Cameo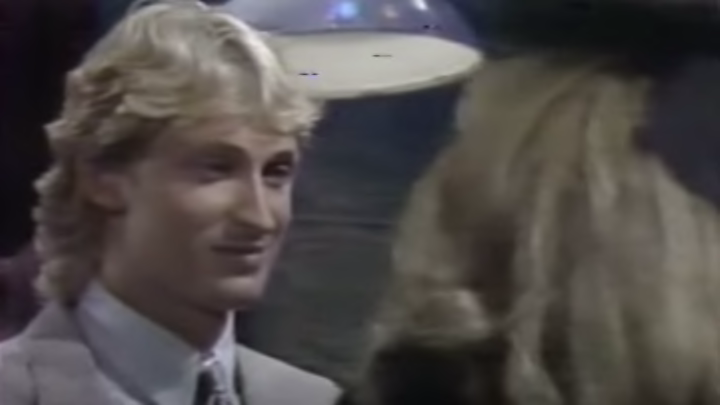 Wayne Gretzky is the greatest hockey player to ever lace up a pair of skates and has transitioned nicely to his studio role with Turner. He's a confident and authoritative presence on television, having literally established more credibility than anyone else. His acting career, however, never truly took off.
Sure, he had highlights as an animated character in a 2016 episode of The Simpsons and was in the iconic Rockstar music video from Nickelback. And who could forget the glimpse provided in D2: The Mighty Ducks? It's not his fault a Space Jam-like vehicle never materialized around him and asked him to drive.
We're left to wonder what if, especially after seeing the raw materials The Great One was working with. Here he is in a 1981 episode of The Young and the Restless, which was ruthlessly revisited during last night's NHL Face Off on TNT.
Look at Mr. Steal Your Date right there. You couldn't see it but the guy in the sunglasses was absolutely panicking. Effortless charisma and mediocre line-reading. It's a formula that's worked many times and could work again.
Apparently Gretzky was playing the least intimidating bad guy of all time. Or maybe it was the perfect feathery mop that was supposed to disarm you right before he struck. More of this, please. Get Wayne in front of a camera and let him cook.