Watch the Moment Police Opened Gates for Trump Protesters to Storm Capitol Building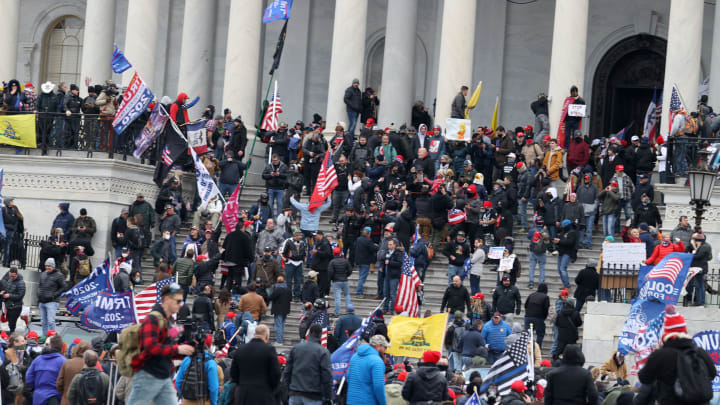 Trump Supporters Hold "Stop The Steal" Rally In DC Amid Ratification Of Presidential Election / Tasos Katopodis/Getty Images
Chaos can summarize what happened in Washington, D.C. today as a horde of Donald Trump supporters stormed the U.S. Capitol, disrupting Congress' attempt to certify the final outcome of the 2020 election.
There was stunningly little police presence as the mob made its way into the building, bashing down doors and breaking windows on their way. Senators and representatives were forced to flee the grounds. The videos and pictures are nothing short of terrifying.
Here is the moment when it appears to have begun in earnest.
They simply... let them through. The officers stood aside and let these people through.
A day that will go down as one of the darkest in modern American history.