WATCH: J.J. Watt Got Into An Intense Snowball Fight With Neighborhood Kids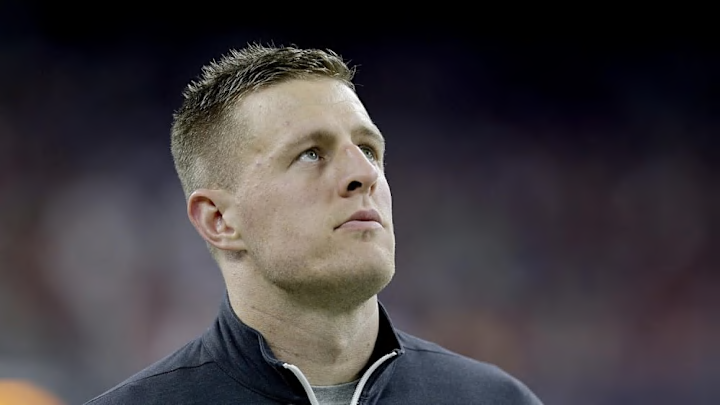 J.J. Watt continues to win at life, and promoting himself as a down-to-earth "everyman." Over the weekend, video of Watt and his brother T.J. having a snowball fight with a group of 10-year-old kids in his neighborhood surfaced. Watt recorded and posted the whole thing on snapchat and someone uploaded it to YouTube.
Apparently, the Watt brothers didn't fare too well, as they fully admitted to needing to negotiate "a peace treaty."
Check it out:
I know some people think Watt's shtick is an act to make himself more marketable, but frankly it's hard to believe that. To me he seems like a relatively normal guy who does the kinds of things we all would in his position.
Incidentally, I'm not sure how the Houston Texans would feel about him running around in the ice and snow just months after season-ending back surgery.