Latest NFL Leads
Washington TE Ricky Seals-Jones Carted Off After Collision With Cameraman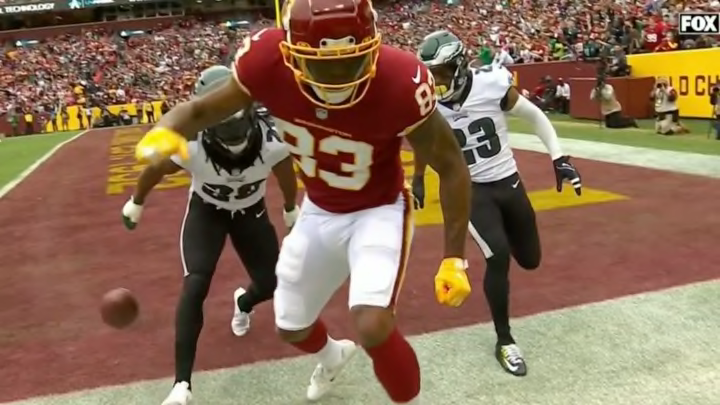 Watch out! /
The Washington Football Team were battling against the Philadelphia Eagles at FedEx Field this afternoon. With WFT up 7-0, Taylor Heinicke rolled out of the pocket and heaved a pass towards the end zone intended for tight end Ricky Seals-Jones. The Eagles' secondary managed to break up the pass but Seals-Jones couldn't put on the brakes and ran at full speed into the cameraman on the sideline.
Remarkably, the broadcast managed to immediately show that sideline footage afterwards, with Seals-Jones heading directly into the center of the camera.
Seals-Jones and the cameraman both went down for a while afterwards, and Seals-Jones was carted off with a neck injury. He was almost immediately ruled out. The cameraman fared a bit better; he walked off under his own power and gave a wave to the crowd. Later reports said he got patched up and is back out there for the second half.