'Wall Streeters' Thanksgiving Special is an Instant Classic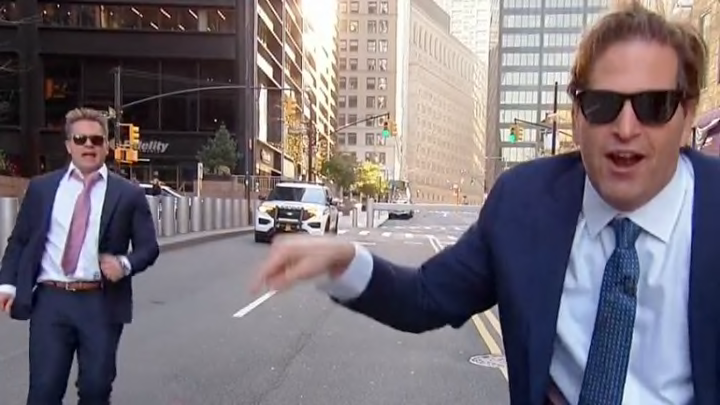 While everyone else is shaking off a night at the bar where things got weird with people from high school or up early preparing the bad kind of stuffing with raisins, Good Morning Football's chief douchebag correspondents Trent and Jared are both rising and grinding on the streets of Lower Manhattan, previewing a full slate of NFL games because money and content never sleep. So if your family does one of those awkward things where you have to go around counterclockwise and name something you're thankful for, recency bias allows you to now say Kyle Brandt and Peter Schrager refusing to phone it in on this tryptophan-soaked day.
How do they do it? How do they muster the energy? Scholars agree: it's a proprietary mix of uppers leftover from the 1981 Philadelphia Phillies locker room medicine cabinet and an earnest love of exotic third-down blitzes.
It's been awhile since we've seen this dynamic duo, which makes sense because they've been tremendously busy serving as Elon Musk reply guys on Twitter and being on the wrong side of every development in the cryptocurrency sector.
A very welcome surprise.