Wall Streeters Returns on 'Good Morning Football' Louder, Better Than Ever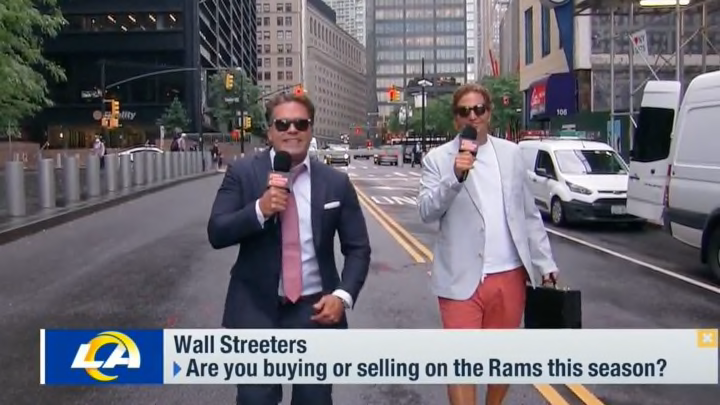 Wall Streeters /
Good Morning Football is warming up its engines as Week 1 of the preseason begins in earnest and true football season creeps closer. Therefore, it makes perfect sense that the show brought back its Wall Streeters bit featuring Kyle Brandt and Peter Schrager. The duo swaggered into downtown Manhattan and unleashed their most arrogant takes in a breathless manner.
It's clear they haven't missed a step.
I particularly enjoyed the Sean McVay bit about his Amazon offer and their spiel on Kyler Murray. Would love to be a fly on the wall in the writers' room for this segment. It's obvious these guys love doing this and they can really let anything rip free from the confines of studio talk.
All that said, one has to wonder if they do breathing exercises or something in preparation for this because some of these rants are like 45 seconds long. Impressive endurance.