Minor League Team Has Worst Inning Ever as They Lose on an Error, Walk and Four Straight Hit-by-Pitch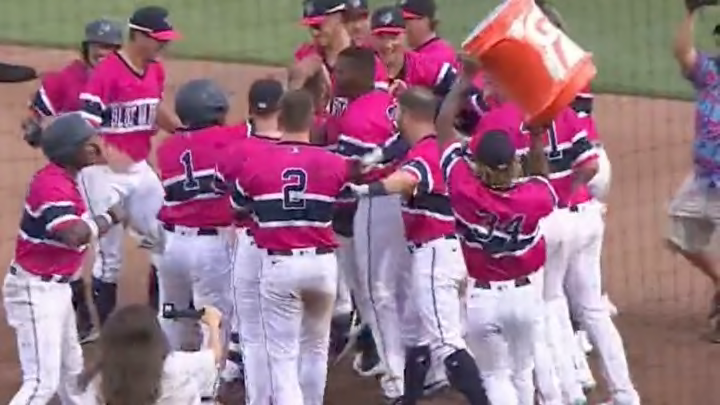 The Pensacola Blue Wahoos, the Double-A affiliate of the Florida Marlins, beat the Biloxi Shuckers on Sunday, 7-6. For the Wahoos it was a thrilling come-from-behind victory as they scored three runs in the bottom of the 9th. For the Shuckers, based on the series of events that perpetrated the comeback, it was one of the worst losses in baseball history. Here's video of the final six batters reaching base. In order, you have: an error, a walk, and four straight batters hit by pitch.
If a walk-off walk is a shrimp, this is like someone taking a tire iron to a seafood buffet (I don't know). Just look at this play-by-play.
You have to feel for Shuckers' pitcher Harold Chirino who threw just 21 pitches in the inning with four of them hitting batters. This won't be the last time we see a hit batsman force in the winning run for a team, but the odds of us seeing four consecutive batters hit by pitch with the final one scoring the game-winning run has to be astronomical.