Virginia Tech Fan Flips Off Camera, Immediately Regrets Decision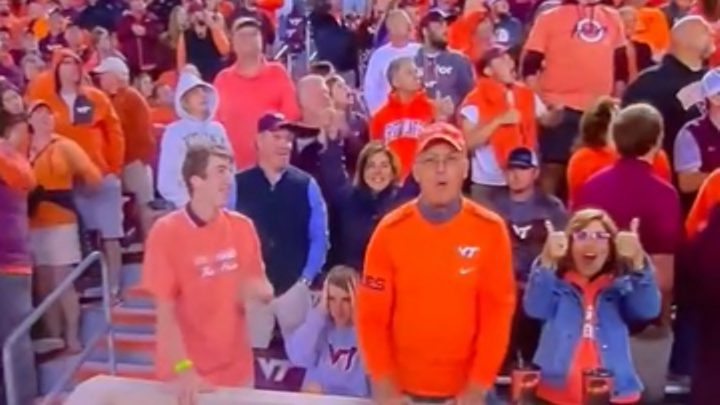 West Virginia traveled to Blacksburg to face Virginia Tech Thursday night and proceded to stomp the Hokies, 33-10. Va. Tech didn't just take Ls on the field though, one fan became the story of the night after an incredibly bad decision.
As ESPN cameras panned through the crowd, a Hokies fan decided to flash the ol' double bird. He regretted it almost instantly and looked utterly despondent.
Here's video:
That is one of the quickest turnarounds I've ever seen. His regret was instant.
All I could think of was Ron Burgundy jumping into a grizzly bear enclosure.
Ah, college football fans. Please never change.