Virginia Turns Forgetting How Many Outs There Are Into Incredible Triple Play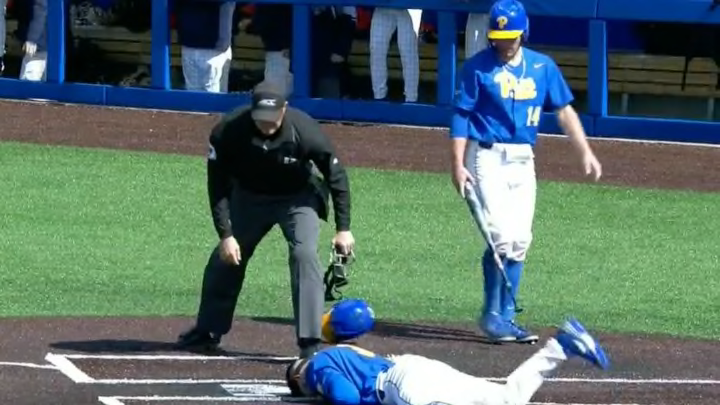 Everyone knows that you throw the records out the window when Virginia and Pitt lace them up for an ACC baseball contest. You can also now throw out all preconceived notions about what a triple play can look like after the Cavaliers turned in something different yesterday.
A routine ground ball to third base with the bases loaded and no one out turned into a snappy 5-2-3 job for the twin killing. Which isn't so weird. But then the first baseman lost track of outs and flipped the ball back toward the mound while heading for the dugout. The runner from first used that opportunity to try to scamper in pure YOLO fashion.
It proved to be a costly mistake and a reason for an unorthodox sequence to go viral. We say it a lot yet it bears repeating: every baseball game is an opportunity to see something completely new and exceedingly weird.