Vikings' KJ Osborn Slapped an Official on the Butt After Drawing a Flag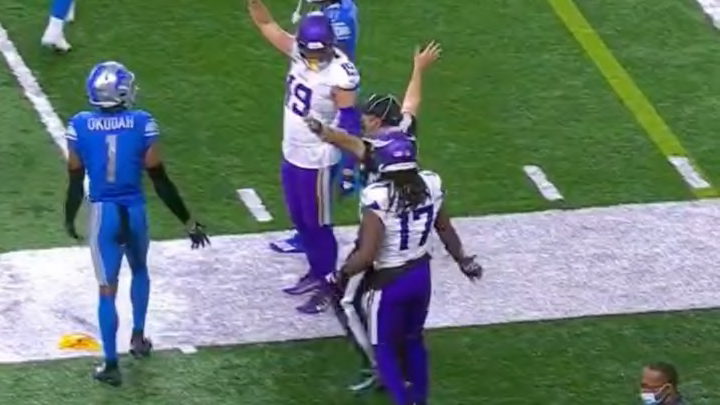 The Minnesota Vikings traveled all the way to Michigan to take on the Detroit Lions in Week 14. The Lions took an early lead, but Minnesota tied the game on a 10-yard 75 yard drive that featured three penalties. Two of which were on Jeff Okudah inside the red zone. The first penalty was for uneccessary roughness on KJ Osborn. Osborn asked for a flag and when the field judge threw the yellow flag he thanked him with a slap on the backside.
It's good that there's a feeling of familiarity between the players and officials, but this probably isn't the best workplace behavior in 2022. This isn't a 2013 Key & Peele sketch.