Vikings Fan Fails to Break Folding Table in Buffalo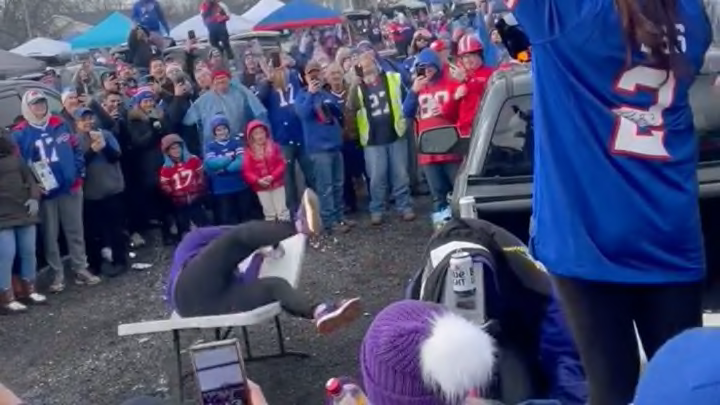 Oh no /
The Buffalo Bills are hosting the Minnesota Vikings on a chilly New York afternoon today. Bills fans, as always, got started early and videos began to make the rounds of many a bundled-up fan doing all the things we've come to expect of the fanbase.
One video, however, showed off a Vikings fan attempting to assimilate himself with the Bills faithful. He showed off his coordination by standing on top of a black pickup truck and chugged two beers by himself before launching himself into the air and onto a folding table, as is tradition in Buffalo.
But the folding table, remarkably, withheld the assault and the fan sort of bounced right off it.
This is, indeed, a terrible sign for the Vikings' hopes today. Best to just pack it up now.