Video of Vikings Play-By-Play Broadcaster Paul Allen Calling Ending of Bills Game is Tremendous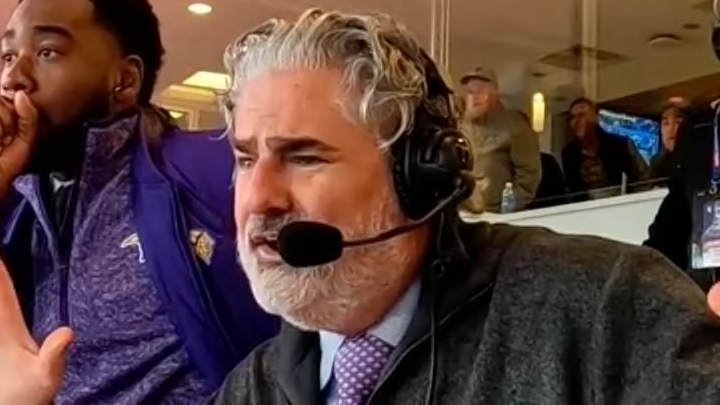 The Minnesota Vikings and Buffalo Bills did battle this past Sunday and the end of the game was an absolutely wild affair. It had everything -- controversial non-calls, incredible catches, and a never-before-seen way to lose a game. It was one of those games that reminds you how fun sports can be. As long as you weren't rooting for one of the teams involved, in which case it probably made you question whether fandom is worth the heart palpitations.
Anyway, if you'd care to relive the thrill, I present to you video of Vikings play-by-play man Paul Allen calling the final minutes of regulation and the game-winning plays in overtime. It's awesome. There are few moments that amplify everything more in sports than when the play-by-play guy rises to the moment. Allen did that and way, way more.
Extremely entertaining to watch. The low-key highlight of the video is the guy in the background. He's riding or dying with these Vikings.
Hopefully this inspires other franchise's social teams to do something similar. A lot of fun being able to peek behind the curtain like this.