VIDEO: Trevor Bauer Removed from Game After Bleeding All Over the Mound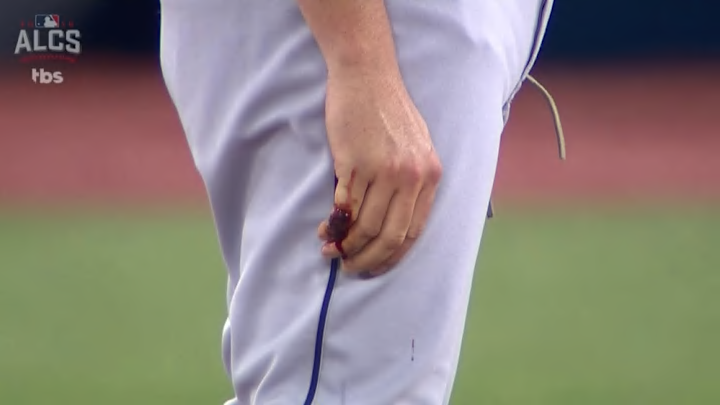 Trevor Bauer started Game 3 of the American League Championship Series for the Cleveland Indians after he sliced his right pinky while working on a drone. The injury, suffered last Friday, caused him to get 10 stitches on his pitching hand. The wound didn't look great before the game.
Bauer's situation went from bad to worst as he worked in the first inning. The stitches appeared to break open and blood began dripping at a noticeable rate.
The Indians pitcher tried to conceal the situation as best he could, but it was spotted by Toronto manager John Gibbons, who brought it to home plate umpire Brian Gorman's attention.
A trip to the mound soon revealed the obvious, that the bleeding was causing a discoloration to the baseball and Bauer wasn't able to remain in the game.
Cleveland will have to find a way to get through eight-plus innings with its bullpen now. Terry Francona does not seem pleased.