Video of Massive Tornado in Morton, Texas is Terrifying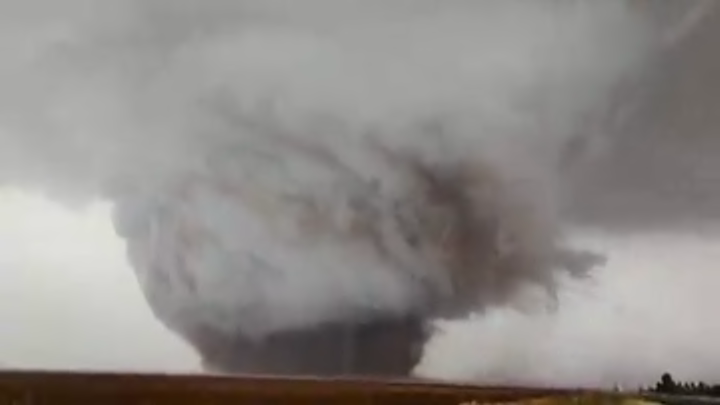 On Monday a massive tornado touched down near the town of Morton, Texas. A number of storm chasers were able to get video of the twister and it was massive. And absolutely terrifying.
Here are a few videos and images of what was captured on the ground:
That thing is enormous. I have no idea how storm chasers do what they do. Luckily none of the trucks chasing it got flipped like the one we saw in March.
We couldn't find any reports of destruction as a result of this massive tornado, so we hope everyone in the vicinity wound up being OK.