VIDEO: Steve Levy Gives Full Story of "Bulging Disc" Blooper, An All-Time ESPN Moment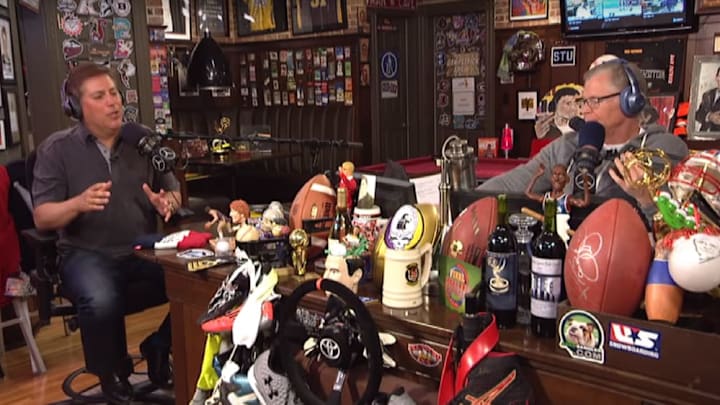 Steve Levy just celebrated his 25th anniversary at ESPN. The man has worn a lot of hats during his time in Bristol and accomplished much. But no matter what he does, he'll never fully escape one of the all-time on-air bloopers. The Bulging, uh, Bulging Disc. Or Bulging Richard if you will.
Levy gave the — it says here — "Oral History" of the Buldging Disc snafu on this morning's Dan Patrick Show.
Levy said he typed the word into the script correctly. He said that Keith Olbermann was no help in the quest to keep a straight face, and that people emerged out of the woodwork to take home copies of the tape for future viewing.
He also earnestly believed he was going to be fired upon being summoned to Norby Williamson's office in the aftermath. Obviously, that turned out not to be the case as this story has a happy ending — one that eventually brought the Hearst family together in appreciation for disc-bulging many years later.