Latest NBA Leads
VIDEO: Sixers Fan Caught Sleeping in Courtside Seats During Heat - Sixers Game 4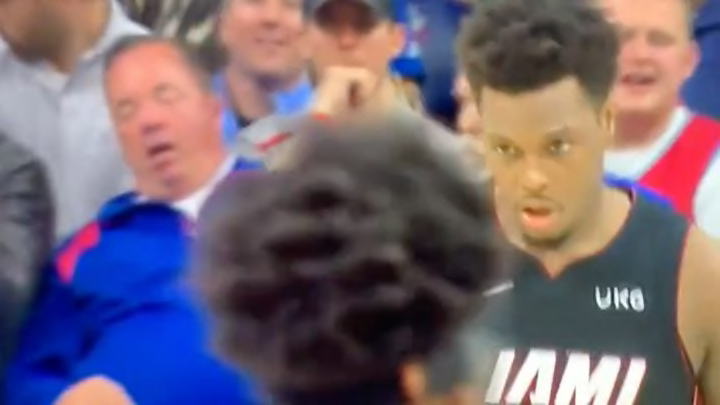 Game 4 of the Eastern Conference Semifinals between the Philadelphia 76ers and Miami Heat was close and highly competetive heading into the fourth quarter on Sunday. However, the game was not so exciting that it could keep everyone awake, including on Sixers fan who was caught napping behind the Philly basket near the end of the 3rd.
The man may have already been indentified as locals believe it's a local Jeep dealer. Whoever he is, or whatever he does, he'll be well rested tomorrow and will have plenty to talk about. From the result of the game to what it's like to pay all that money for a nap.
Update: Charles Barkely suggested that dude was "drunk as hell."