VIDEO: Sean McDonough Mentioned Bad NFL Ratings and Blasted Officiating on MNF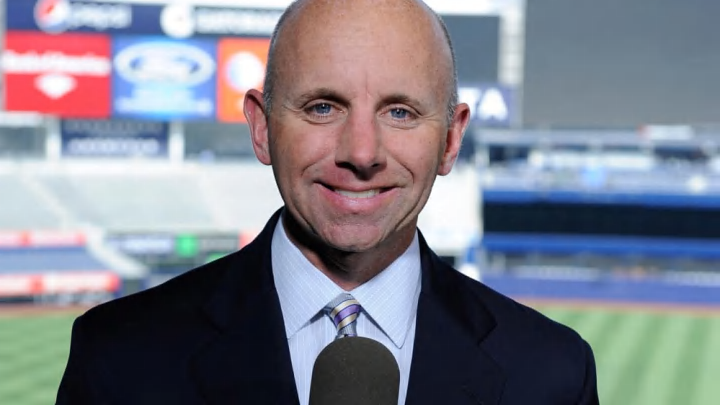 Tonight's Monday Night Football contest has been an unwatchable blowout whose pace was stagnated by a never-ending barrage of flags — 19 in all; midway through the third quarter there had been 17 — from Jerome Boger and his crew. NFL ratings are down big in primetime games this season, and you can point to any number of uncontrollable factors like the election or lost generation of quarterbacks, but the product on the field has been heinous.
That's been readily apparent to Sean McDonough, who in his first year of calling Monday Night Football has seen one ugly game after another. Tonight, he said, "If we're looking for reasons why TV ratings for the NFL are down all over the place, this doesn't help. The way this game has been officiated is not something anybody wants to watch."
McDonough is 100% right, but it's nevertheless rare to hear an announcer overtly bash the product he's broadcasting like that.
RELATED
Yahoo Columnist Fairly Wonders if Mark Cuban's "Hogs Get Slaughtered" NFL Remarks Are Manifesting
RELATED
The NFL Has a Looming Quarterback Problem