VIDEO: Seahawks Receivers Break Out Choreographed New Edition Touchdown Celebration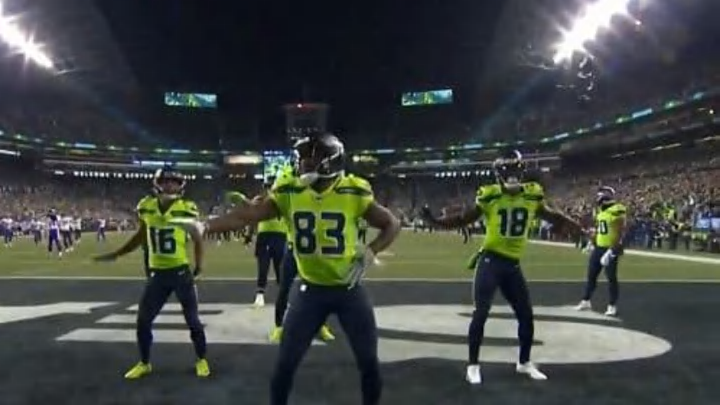 David Moore burned Xavier Rhodes for a 60-yard touchdown as the Seahawks started to pull away from the Minnesota Vikings on Monday Night Football. Moore and his fellow receivers then connived in the end zone to do a New Edition dance. The best part of the celebration was that Russell Wilson, who threw a perfect touchdown pass, was in no way involved in the celebration.
That is tough to watch. All Wilson can do is make noises and wait for the fun to end so he can get in a generic "good job" and try to sneak in a high five.
Meanwhile, on the other sideline, Rhodes was smashing his helmet.