VIDEO: Reds and Rockies Combine to Create Horrific Baseball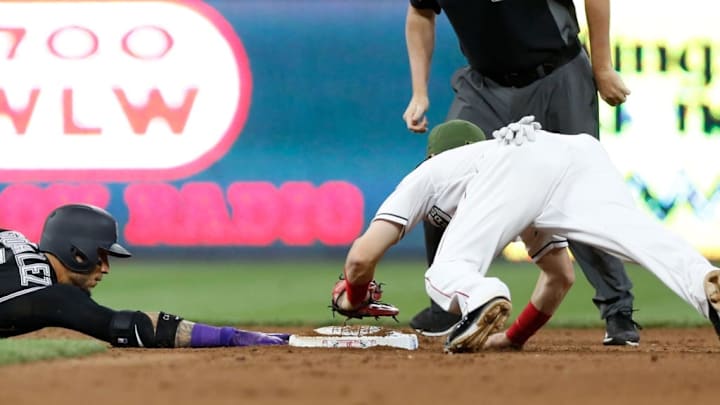 Colorado's Carlos Gonzalez launched a fly ball to deep right-center field. Reds outfielder Billy Hamilton had it in his sights for a routine grab. Then things got pretty crazy. And ugly.
Hamilton flubbed the catch and the ball bounced away from both he and right fielder Scott Schebler. The duo then had some trouble deciding who should pick it up. Hamilton eventually did, and threw it toward the infield and second baseman Scooter Gennett.
While this was happening, Gonzalez slipped rounding second and fell on his pants in no man's land. Gennett, seeing an opportunity, offered a wild flip in the general direction of the bag. It landed a good 50 feet away from the target.
When the dust cleared, Gonzalez was on second, Hamilton was charged with an error, and Little Leaguers everywhere walked away with belief they could play in the Bigs right now.