VIDEO: Red Sox Fan Throws Best Worst First Pitch Ever, Nails Cameraman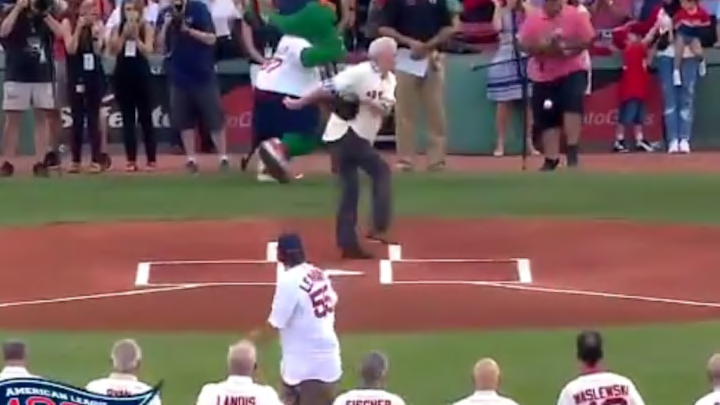 The Boston Red Sox are raising money for the Jimmy Fund tonight. One of the Jimmy Fund Clinic patients got to throw out a ceremonial first pitch and he airmailed it, 50 Cent-style. Only this time the ball proceeded to hit a guy in the junk as he was taking pictures. The pitch ending in a nut shot took this to a whole new level. This may be the MLB blooper of the season. Video and incredible picture below.
(You can donate to the WEEI/NESN Jimmy Fund Radio-Telethon here.)
And here is the victim's view. This is an all-around all-timer.