Video Perfectly Recreates Euphoria and Insanity of a Stephen Curry 3-Pointer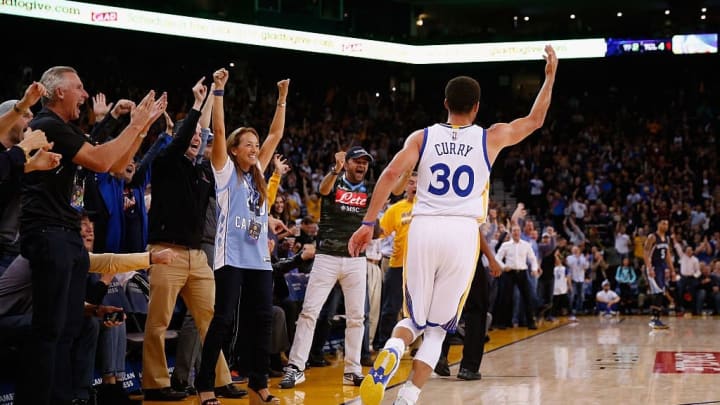 Stephen Curry is a force of nature affecting everything and everyone in his path right now. When he gets hot, it seems that every shot falls. When he's feeling very hot, he's been known to turn around and start celebrating a long 3 while the ball is still in the air. This video perfectly encapsulates that feeling.
This video has been making the rounds on various social media platforms over the last week, but each time I see it, I click and watch a few times because it is really funny. So if you've seen it, great. If not, you're welcome.