Video of All the Uncomfortable Laughter at the Jameis Winston Press Conference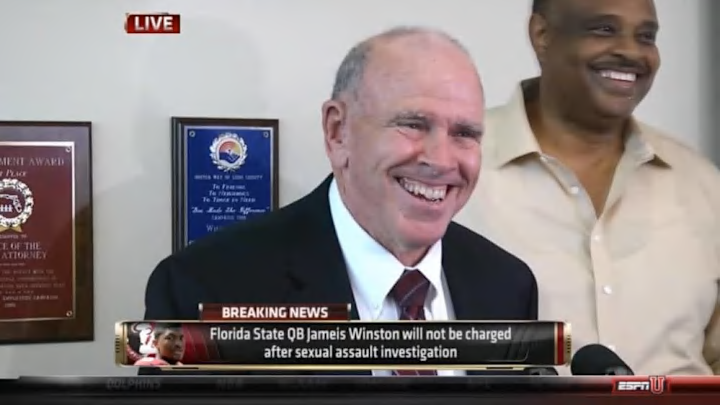 Note: this video is a condensed version of the full press conference.
There was far too much laughter in the room when State attorney Willie Meggs announced that Jameis Winston would not be charged with sexual battery. This is a video of all the times the room erupted in laughter during the 35-minute press conference. Remember, we're discussing a rape investigation.