VIDEO: NHL Cameraman Bloodied By Puck, Stays in the Game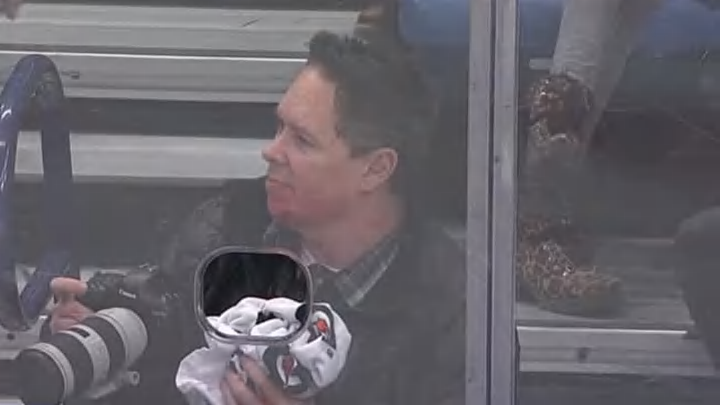 Jeffrey Barnes, a Buffalo-based photographer, was working Monday's Sabres-Capitals game when a puck came through a tiny hole in the glass and hit him in the chin. The puck opened up a visible gash and he was checked out by medical professionals. Barnes, being a hockey photographer, dabbed the blood with a towel and finished the game because in the NHL, even the cameramen are tough.
If you're in the Buffalo area and looking for a photographer who can take it on the chin, here's Barnes' website. Just don't invite John Carlson because there could be retribution.