VIDEO: Marcus Smart Had to Be Physically Restrained From Going After Referees Following Celtics' Loss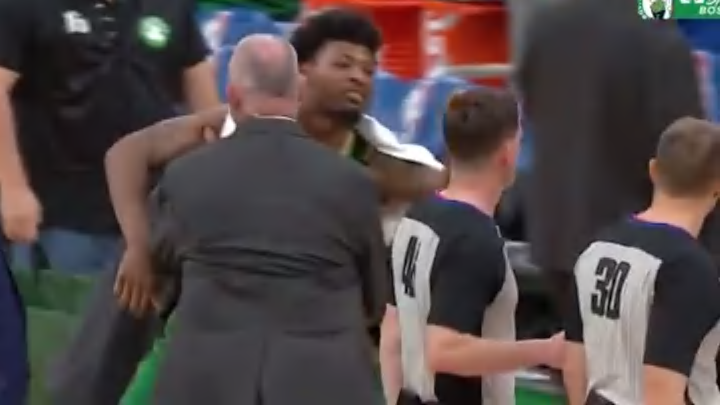 The Brooklyn Nets beat the Boston Celtics in overtime on Tuesday, 129-120. It was an absolute defensive meltdown for the Celtics at home as they gave up 51 points in fourth quarter of a game in which that they led by as many as 21 points. The cherry on top of the collapse was a Marcus Smart foul that allowed Caris LeVert to send the game to overtime.
With a three point lead Smart fouled LeVert shooting a three pointer with 0.2 seconds remaining. LeVert went on to score 51 points and Smart fouled out early in overtime. After the game, Smart had some choice words for the officials and had to be physically restrained and pulled away by Celtics team officials.