Video: Lolo Jones Broke Down and Cried on the Today Show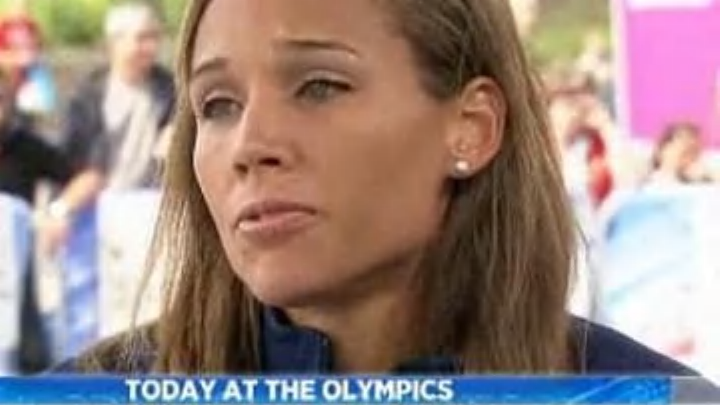 Lolo Jones went on the Today Show this morning to talk about her heartbreaking 4th place finish in the 100m hurdles. It didn't take difficult questions from Savannah Guthrie to get Jones to break down and cry. Despite running her best race of the year and coming back from multiple injuries to make it within a one-hundredth of a second of a medal, Jones has clearly been emotionally devastated by the undue media criticism – specifically from The New York Times. It is sad to watch.
We've been over Jones' previous accomplishments. Her fourth place finish yesterday isn't that bad, but all that matters is the lack of a medal. Not that winning would have quieted all her critics. Here's FOX Sports Jen Floyd Engel:
American hurdler Lolo Jones was ripped for being too sexy, gold medalist swimmer Allison Schmitt for not being sexy enough. Attacks on Gabby Douglas' hairstyle overshadowed her gymnastics dominance, just as criticism of Serena Williams' celebratory dance at Wimbledon did hers. This is not girl power. This is bordering on a backlash.
Hey, girls, you can play, but only under these rules:
• Be pretty but not too pretty.
• Celebrate but only in approved ways.
• And by all means, when breaking down huge color barriers, make sure your hair is styled in a way that is pleasing to everybody.
Even the winners can't win with everyone. Lolo Jones never stood a chance.