Video: John Calipari Ripped the Selection Committee, Made Some Good Points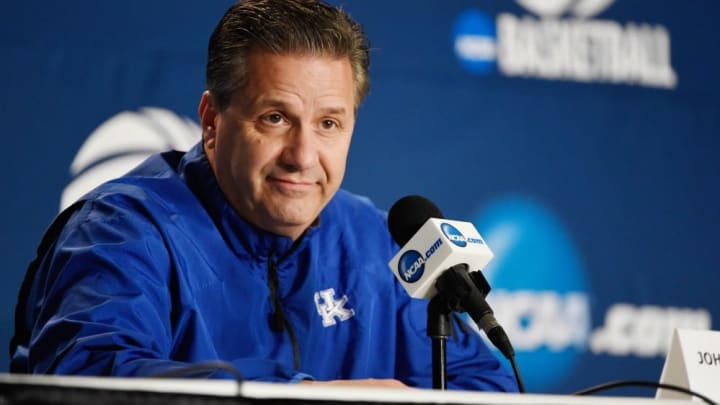 Kentucky coach John Calipari gave a very candid reaction to his team's seeding on ESPN's Bracketology. His Wildcats are a No. 4. Texas A&M, who the Wildcats beat for the SEC Tournament crown earlier Sunday, received No. 3.
Calipari opined in his traditional loquacious way. Turns out there's a conspiracy afoot.
"Did we not play a basketball game today?" he asked.
"When you mis-seed a team, it's not that team you hurt. It's the teams they play is who you hurt. Ask Wichita State. There's no reason they should have played us in the second round (2013). They were 31-0, they were the No. 1 team."
Calipari isn't going to win a popularity award any time soon, but he did raise some fair points. The most salient — and confusing — is that the committee didn't seem to take into account today's action. Kentucky beat Texas A&M and wasn't rewarded. Michigan State and Purdue battled to the end and neither were rewarded.