VIDEO: Jamal Murray Called For Offensive Foul On a Dunk of the Year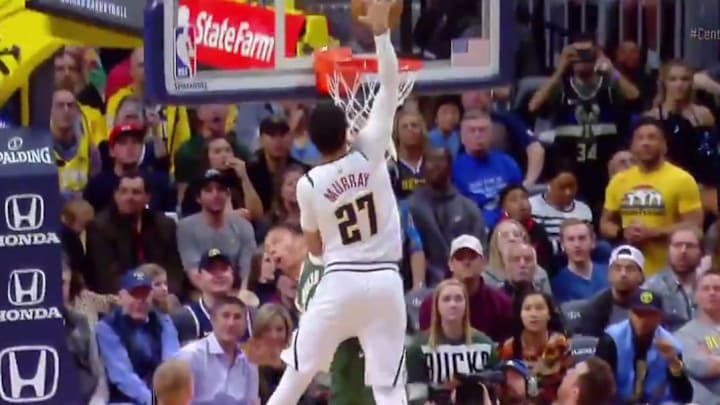 Jamal Murray added a very impressive line to his resume on Monday when he dunked violently on D.J. Wilson of the Milwaukee Bucks. During the third quarter Murray drove left around Pat Connaughton and elevated. Wilson, a 6'10" forward tried to meet him at the rim and ate an elbow instead.
Despite the fact that it was Wilson's own fault for getting in the way of a 6'4" guard, Murray was called for an offensive foul on the play. But like a vacated title, we will all remember Murray's dunk because it happened an there's nothing anyone can do to make it otherwise.
The Nuggets won, 109-95 and Murray finished with 21 points. Of course, in the hearts and minds of basketball fans, Murray had 23.