Video Evidence That Adam Schefter is a Football News Gathering Robot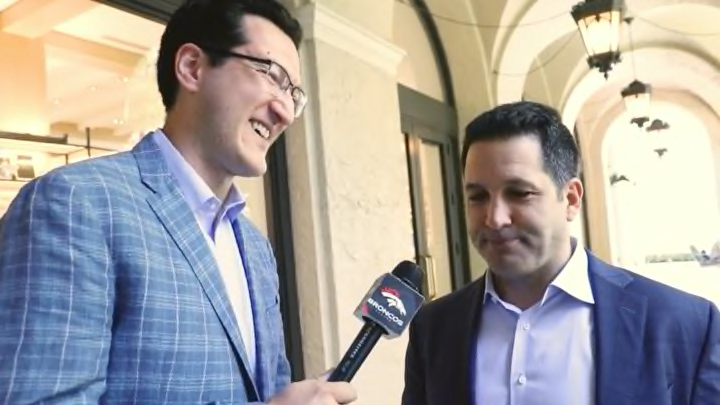 The NFL Annual Meeting is going on in Florida this week with all of the most important people in the sport gathering in one place. ESPN's Adam Schefter was among the big names in attendance and he spoke with Phil Milani of DenverBroncos.com. Schefter, with incredible accuracy and without consulting any notes, recapped the craziest week of the offseason.
It's not just remembering all those stories. It's the fact that he knew what days they took place and in what order. This lends some more credence to the working theory that Schefter is not so much a human as a football news gathering, reporting and chronicling robot.