VIDEO: Draymond Green Still Hasn't Curbed that Flailing Kick Motion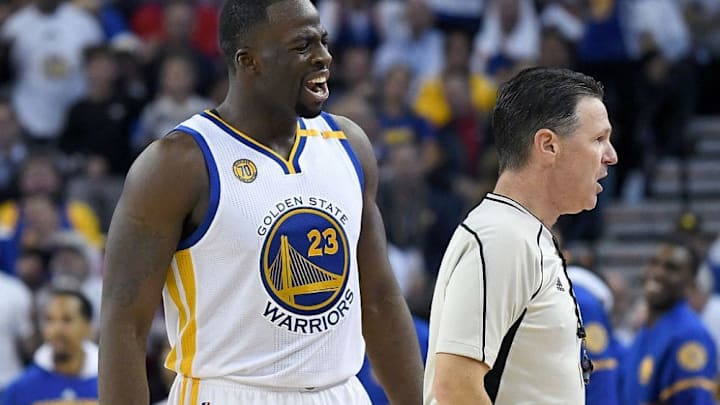 The Warriors got trounced by the Spurs last night. This can be a spun as a positive if you're so inclined. One thing that will remain concerning for Golden State, however, is that it is a new season and Draymond Green is still doing that wild flailing kicking motion. The video above is from the second quarter, when he did it in the vicinity of Tony Parker, but did not land it. We also saw this in the preseason:
We can argue about whether or not the motion is on purpose until we're blue in the face, but the fact of the matter is he landed kicks several times last season, and intent doesn't really matter when you're on the receiving end. Whatever the case may be, if this continues it won't be too long until we're evaluating another video where he lands a kick and discussing how long of a suspension it merits.