VIDEO: Doc Rivers Breaks Down Discussing Kobe Bryant's Death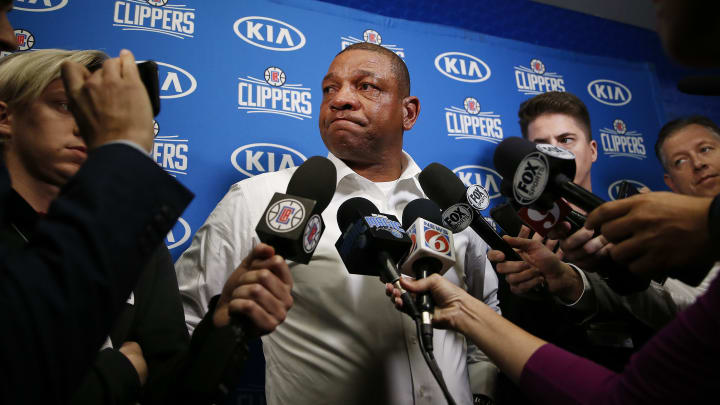 Doc Rivers discusses Kobe Bryant's death / Michael Reaves/Getty Images
Doc Rivers is clearly struggling with today's news. The long-time NBA head coach was interviewed before his Los Angeles Clippers faced the Orlando Magic on Sunday and broke down quickly when asked about Kobe Bryant's tragic death on Sunday.
Here's video:
Man.
All of this is just so sad. Bryant is dead at 41 out of nowhere from a helicopter crash. His daughter Gianna was with him and reportedly did not survive. Everyone in the sports world is incredibly emotional, especially in the NBA.
To see Rivers, a guy who had to coach against Bryant for years, get that emotional shows the impact Kobe had on the game. He was an absolute giant and his death has shaken the sport to its core.