VIDEO: Dan Le Batard Received Different Big Baller Brand Shoes than the Ones He Ordered for $1,000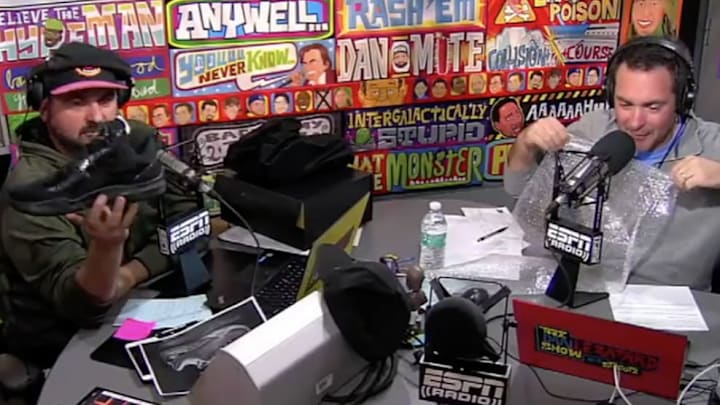 Dan Le Batard bought two pairs of Big Baller Brand sneakers, to give to listeners, on Cinco de Mayo. For those of you who no habla Español, this means he ordered them over seven months ago. The shoes were $500 a pair. On his radio show with Stugotz, Le Batard did a live reveal of the sneakers:
These were not exactly the shoes he ordered. He thought he was getting low tops, but got mid-tops, and the logo was in a different spot. The body of the shoe was a little different and the foam was missing from the sole. Luckily, there was a happy ending. "I like the shoe better than the one I ordered."
"Never has a thousand dollars been spent more frivolously," Le Batard concluded.
598