Video: Collin Sexton Went Length of the Court in 4 Seconds to Save Alabama's Season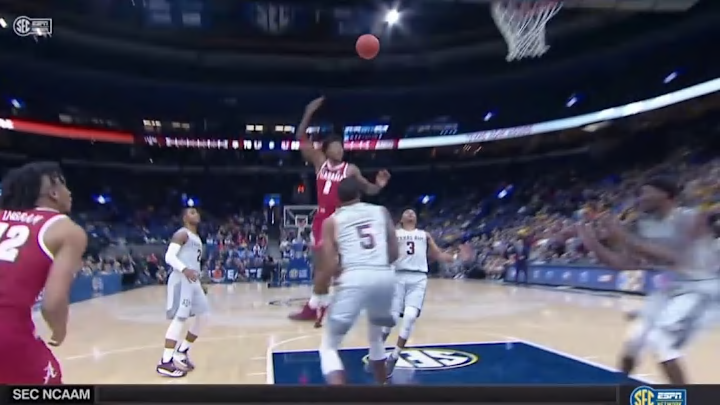 Alabama was on the bubble, and probably out of the NCAA Tournament if they fell to 17-15 and ended the year with 6 straight losses. Things looked really dicey when Texas A&M freshman T.J. Starks hit a deep three with only 4.4 seconds left to give the Aggies a one-point lead.
Then, in shades of Tyus Edney from the 1995 NCAA Tournament against Missouri, freshman Collin Sexton raced length of the court, jumped off the wrong foot, and hit a soft floater as the buzzer sounded. Sexton finished the game with 27 in an incredible performance. March is here, baby!