VIDEO: Boomer Esiason Responds to Idea of Replacing Tony Romo on CBS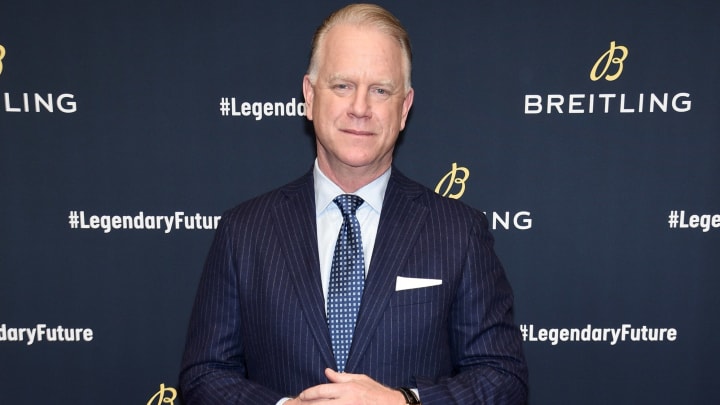 Boomer Esiason / Dimitrios Kambouris/Getty Images
We still don't know whether ESPN or CBS will win the Tony Romo sweepstakes, but both sides need to make contingency plans in case the other emerges victorious. Earlier this week, Andrew Marchand broached the possibility of CBS sliding Boomer Esiason over from the studio to the top NFL team alongside Jim Nantz if Romo leaves, and Esiason's WFAN morning co-host Gregg Giannotti brought this up with him on Wednesday:
Esiason was a little annoyed by the questioning, but also clearly has given the idea some thought. He said he'd ultimately have to leave the WFAN program to throw himself all the way into the booth job if he got it.
While this idea initially seems farfetched, remember that Esiason was slated to fill in for Romo on CBS this past regular season if Romo wound up making the cut in a golf tournament (he didn't). Esiason has been the lead NFL analyst for Westwood One's radio coverage, which includes the Super Bowl, for nearly 20 years.
The NFL quarterback carousel is fascinating this offseason, but the intrigue of the broadcasting carousel is not far behind.