Victor Wembanyama's Extensive Skillset Apparently Includes Juggling Basketballs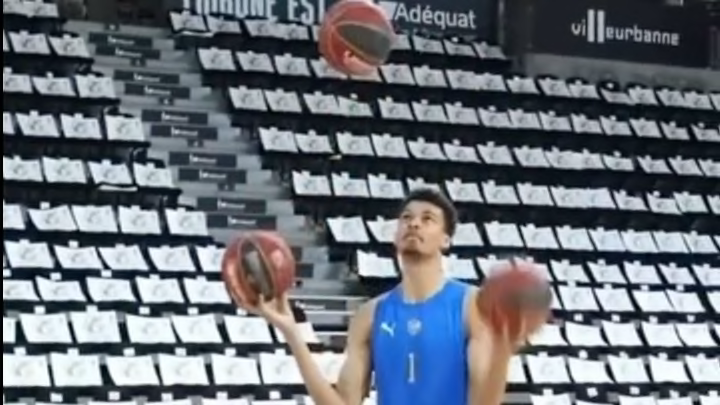 Victor Wembanyama /
Victor Wembanyama is unlike anything the NBA has ever seen, the basketball version of a five-tool athlete in a 7-foot-3 frame. As long as that frame holds up it seems inevitable the young Frenchman will take the league by storm next year after he's selected No. 1 overall by the San Antonio Spurs in the 2023 draft. Since nobody has seen Wembanyama on an NBA floor yet our imaginations are free to run wild about everything he can do out on the court-- which apparently includes juggling full-sized basketballs.
Back in the fall a video of Wembanyama juggling tennis balls went viral. At some point he upped the ante and did it with three basketballs in another video that is only now making the rounds.
You know what he looks like? He looks like that massive juggling amusement park ride from Spy Kids 2.
Consider this my application to make Wembanyama's nickname "The Juggler" as long as we all say it with the same intensity and sense of foreboding as the man above.