Victor Wembamyama's First Pitch Missed the Catcher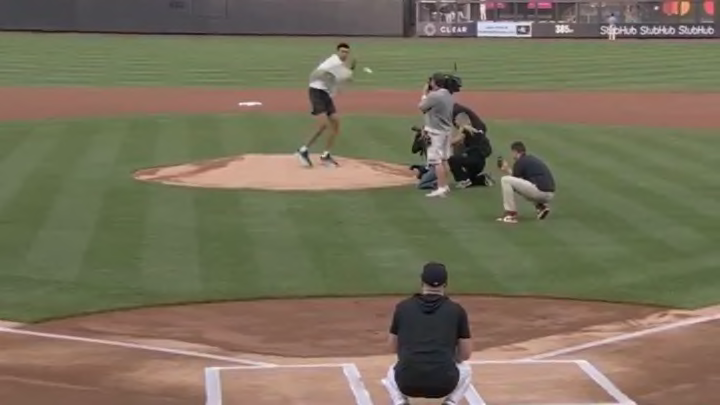 Victor Wembanyama will become the first pick in the 2023 NBA Draft later this week, but on Tuesday he was on the mound at Yankee Stadium. The 19-year-old phenom threw out the first pitch before the Yankees took on the Seattle Mariners. Let's just say he doesn't have a future in Major League Baseball.
Wembanyama's pitch had some steam on it, but it was juuuust a bit outside. It was so far to the left it actually missed the catcher.
Just this out:
Look, it was a nice effort from a guy who has probably never thrown a baseball before. It has to be tough when the ball looks like a marble in his hands.
Wemby is significantly better at basketball than this. He's being hyped as the best NBA prospect since LeBron James and for good reason. Wembanyama dominated the France's LNB Pro A league this season.